Did you make any New Year's resolutions for 2020 about making or saving money? If so, you're in luck! We've prepared a list of six ways you can make (or save!) money online in 2020 (which you might find helpful if you spent more than you meant to at Christmas time! ????).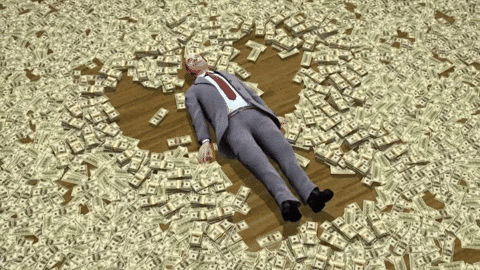 1. Sell things you don't need
At home, most of us have items we no longer use that are in good condition. Why not sell them to earn money (and declutter)? You can do so easily using online message boards or classified ads (like Kijiji, Craigslist, etc.), social networking sites (such as Facebook Marketplace), or dedicated apps (Poshmark, letgo, etc.).
2. Use apps for coupons, discount codes, or cashback
You don't need to flip through a physical copy of the newspaper to get coupons anymore! Many apps are available in Canada that can help you save money by providing coupons or discount codes to buy specific items online or in-person (and/or cashback after you buy them)! Depending on what you shop for, you may be able to use apps including Rakuten (previously Ebates), Reebee, etc.
3. Tutor someone online
Before the internet, tutoring usually happened in one's home, or at a public location like a local library. Now, you can tutor remotely online, from the comfort of your home. If you speak a second language, this might be a great option for you!
4. Rent something you aren't using
A variety of online apps exist to help you connect with people looking to rent all sorts of things. Do you have a spare bedroom in your home, a personal vehicle that you don't drive very often, or a parking space you don't use? You may be able to rent these to others for a fee using online platforms like Airbnb, VRBO, Turo, and more. Make sure you investigate any relevant regulations before doing so.
5. Fill out surveys on LEO to earn rewards
As a LEO member, you'll earn LEO points in exchange for completing online surveys. You can redeem these points for a variety of Rewards. If you're not a member, be sure to sign up here to start earning points!
6. Become a LEO Affiliate
Through our affiliate program, LEO members earn 1,000 LEO points for each person they recruit who completes their registration on LEO.* Are you able to recruit 100 or more new LEO members per month? If so, you can contact us about revised remuneration! Learn more here.
*For a registration to be considered complete, the invitee must register on LEO, confirm their registration, and fill out at least one questionnaire.
We hope these tips help you save more or earn more in 2020.
Happy New Year!
Please Note: None of the companies mentioned in this article are affiliated with Leger.
GIF Credits: Giphy
This post is also available in: Français