Are you already familiar with LEO (Leger Opinion), and the LEO mobile app?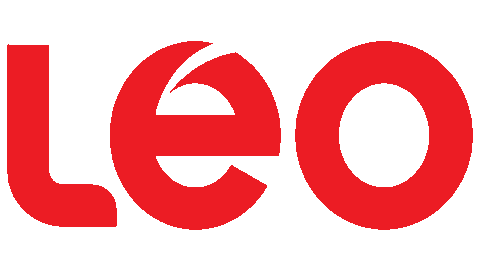 If you are, that's great! But if you're not, don't worry! In this article, we're breaking down everything you need to know about LEO, and we'll answer the following questions:
What is the history of LEO? How did it start?
What can you do on LEO?
Where can you sign up for LEO?
Where can you download the LEO app?
Who should you reach out to if you need help?
Ready to learn more? Read on!
The History of LEO
As you may have guessed, the LEO app didn't fall from the sky, fully developed and ready to ask members for their opinions. So where DID it start?
Many years ago, at Leger, we learned that the majority of our panelists preferred answering surveys on the Internet, rather than over the phone. In 2004, Leger created a large panel of Internet users called Legerweb, which grew to over 400,000 members and became the largest proprietary panel in Canada.
2019 was our year of reinvention: over the course of the year, we completely redesigned Legerweb for the benefit of our clients and members, and changed its name to LEO (Leger Opinion).
What can you do on LEO?
EARN REWARDS BY GIVING YOUR OPINION
When our members complete surveys, they earn LEO points, which can be redeemed for a variety of rewards, including prepaid VISA gift cards, PayPal transfers, cash, gift cards (Starbucks, Tim Hortons), travel miles (Aeroplan Miles, Air Miles), and more! Check out the full list of rewards here.
LEO offers a variety of surveys that you can easily complete online.
When a new survey is available for you to complete, it will show up at the top of the To Do Today page of your LEO account (click the "To Do Today" tab at the top of your screen), in the Surveys section.
When you click on a survey, we'll tell you how many LEO points you will receive after completing the survey, how many chances to win you will earn for our monthly contest after completing the survey, the approximate date the survey will close, the approximate amount of time it will take you to complete it, and any additional information you need to know.
We also send emails when new surveys are available, but we don't send them for every single survey, so be sure to check your To Do Today page frequently!
PARTICIPATE IN CONTESTS
Every time you complete a survey on LEO, you'll earn chances to participate in our monthly contests! Past prizes have included cash, iPads, and gift cards for a variety of retailers. Below, you can find an example of our January 2020 contests!
We enter you into the contests automatically when you complete surveys, you don't need to do anything extra. We also offer special contests to our Instagram followers: so don't forget to follow us here!
USE LOVE, HATE, RATE TO RATE ANYTHING
At LEO, we listen to you. Our Love, Hate, Rate feature is exclusive to members and allows them to share their opinions about anything (brands, products, services, and more). Many review sites ask you to provide a name or a nickname when you provide a rating, but with LEO, you can submit ratings in complete confidentiality. Tell us how you really feel!  We want to know about your last coffee, the dream shoes you just bought, your last trip, and anything else that you have an opinion about!
ANSWER THE QUESTION OF THE DAY
Using our Question of the Day feature, LEO members can submit questions they'd like to ask other LEO members! Every day, our LEO Team posts a new Question of the Day for members to answer. This is another feature exclusive to LEO members!
INVITE YOUR FRIENDS
LEO members can earn even more LEO points by inviting people they know to become LEO members. Each LEO member has a personalized link they can share with others, and for every completed registration, they receive 1,000 LEO points. Learn more about our affiliate program here.
You can also invite someone to LEO directly by clicking the "Invite a Friend" button at the bottom of your To Do Today page. Simply enter their name and email address, and we'll send them an invitation on your behalf.
Where can you sign up for LEO?
You can sign up for LEO on the LEO website, by clicking here, or when you download the app!
What is the LEO app?
Over time, we realized the importance of developing a mobile app to enable our members to express their opinions anywhere, anytime. So, in addition to offering the LEO platform online, we also have the LEO app!
Here's a quick peek at what our app looks like!
The LEO app has the same features and functions as legeropinion.com, and you can access it anywhere, anytime: 24/7/365! It's available on both Apple and Android, and you can use it on your tablet or cellphone.
Where can you download the LEO app?
If you use an Android device, click here to download the app from the Google Play Store.
If you use an Apple device, click here to download the app from the App Store.
Who should you reach out to if you have questions?
We have answers! If you need help, don't hesitate to reach out to our LEO Team at support@legeropinion.com.
Find our blog about the 10 questions LEO members ask us most frequently here.
We hope to see you soon!
This post is also available in: Français