This year, Global Recycling Day is on March 18, 2020!
If we asked you to tell us about the three Rs of waste reduction, what would come to mind? For many Canadians, the answer is easily recalled: Reduce, Reuse, and Recycle.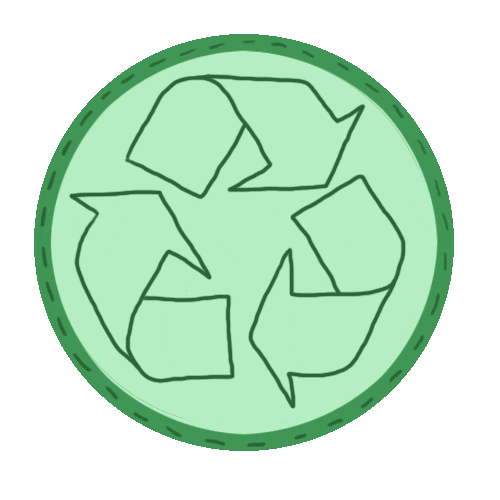 Did you know the terms are listed in order of priority when it comes to how to reduce the amount of garbage that ends up in our landfills? Reducing the amount of items we purchase is the most effective, followed by reusing what we can, and recycling when we aren't able to do either of the above.1
As Canadians, we know that recycling is important. But do we really know which items can be recycled? And when we place items into our blue bins or blue bags, do we really know what happens afterward?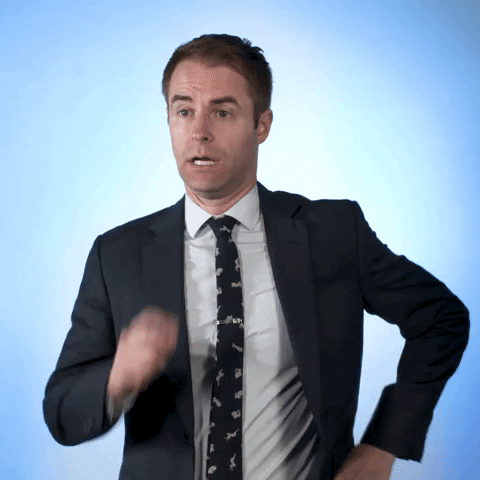 Canadians' confidence that their waste is properly recycled has decreased since 2018
In our recent survey, conducted from February 14-17, 2020, we asked Canadians whether they trust the recycling system to properly recycle their waste.
Less than half (48%) trust the system, 42% do not, and 10% are not sure, or prefer not to answer.
Although recycling is a municipal responsibility, we explored our results by different regions of Canada as well. Canadians who live in Atlantic Canada (66%) or British Columbia (57%) are more likely than residents of all other provinces to trust the system, while those in Quebec (42%) are less likely than residents of all other provinces to trust it.
The proportion who trust the recycling system to properly recycle their waste has decreased since October 2018 (when we asked Canadians the same question, and over half (54%) indicated that they do).
We didn't ask Canadians why they trust the recycling system to properly recycle their waste (or why they don't trust the system), but articles published in Global News, CBC News, The Globe and Mail, La Presse, and others over the past year allude to or explicitly mention a "recycling crisis" taking place in Canada due to a myriad of factors.2
China and other foreign countries have recently limited how much recyclable materials they accept from other countries (including Canada), leaving some Canadian companies scrambling with respect to how to deal with the large amounts of recycling they deal with daily.
Furthermore, a recent study conducted for Environment and Climate Change Canada by Deloitte revealed that "only 9 per cent of the 3.2 million tonnes of plastic waste generated each year in Canada is recycled. As much as 2.8-million tonnes – the weight of 24 CN Towers – ends up in Canadian landfills."3
We can't overhaul the recycling system overnight… but what CAN we do?
We can do our part daily to help reduce the amount of recycling that we produce!
Here are a few ideas:
When you're headed to Starbucks or Tim Hortons after redeeming your LEO points for a $20 gift card, use a reusable coffee or tea travel mug, and if you're ordering your drink iced, bring a reusable straw (or ask for your beverage without a straw)!
Use reusable bags when you're shopping (to carry your groceries or other purchases, and/or for your produce), or shop in bulk and bring your own reusable containers to fill (many zero waste shops offer this option, as does Bulk Barn!).
Try to purchase products with less plastic, whether you're purchasing food, personal care products, cleaning products, etc.
Check the internet for ways that you can "upcycle" or repurpose common household items that you might otherwise recycle or throw away.
WHAT ARE YOUR FAVOURITE WAYS TO REDUCE WASTE? DO YOU HAVE ANY UPCYCLING TIPS OR TRICKS? SHARE THEM IN THE COMMENTS BELOW!
Survey Methodology
The 2020 online survey of 1,518 Canadians aged 18+ was conducted from February 14-17, 2020. The 2018 online survey of 1,581 Canadians aged 18+ was conducted from October 21-24, 2018. Respondents for both surveys were randomly recruited from the Leger Opinion (LEO) online panel. The data are weighted to ensure a representative sample of the population. For comparison purposes only, a probability sample of n=1,518 and n=1,581 would have a margin of error of +/- 2.5%, 19 times out of 20.
Sources (Retrieved February 25, 2020)
1https://www.canada.ca/en/environment-climate-change/services/managing-reducing-waste/municipal-solid/reducing.html
2https://www.theglobeandmail.com/canada/article-wish-cycling-canadas-recycling-industry-in-crisis-mode/; https://globalnews.ca/news/5199883/canada-recycling-programs/;  https://www.cbc.ca/radio/thesundayedition/the-sunday-edition-for-april-21-2019-1.5099057/why-your-recycling-may-not-actually-get-recycled-1.5099103; https://www.lapresse.ca/actualites/environnement/202002/03/01-5259422-matieres-recyclables-le-groupe-tiru-en-faillite.php
3https://www.theglobeandmail.com/canada/article-wish-cycling-canadas-recycling-industry-in-crisis-mode/
This post is also available in: Français