Have any of the following ever happened to you?
You're trying to tell your family about your day at the dinner table, but everyone is preoccupied with their phones: scrolling through Facebook, answering work emails, or texting their friends.
You're debating a purchase and are trying to choose between two options that are important to you. After you've described the features and benefits, your partner responds with a nonchalant "Whatever you think is best!" and goes back to whatever they were doing.
You have a great idea to share at your company's weekly meeting, but can't get a word in edgewise, because other people keep interrupting you. Before you get a chance to share your thoughts, the meeting is over.
You want advice from a friend, and even though they're nodding their head like they hear you, their eyes tell you they're 1,000 miles away.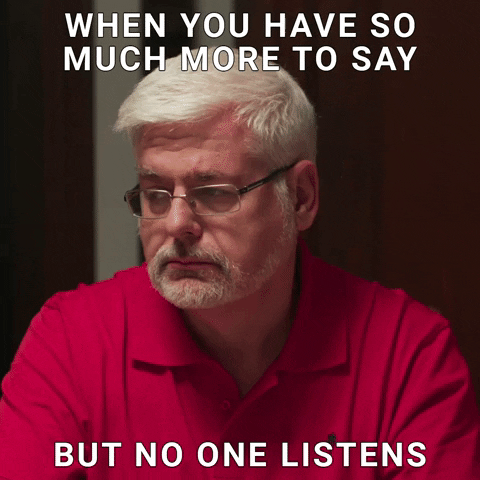 When something matters to you and others aren't listening to what you have to say, it's hard to feel like your opinions matter.
Your opinions matter to LEO…they're exactly why it exists!
We created LEO so that you have a place to voice your unfiltered opinions in complete confidentiality.  And unlike your family and friends, LEO is available to listen to you 24/7/365!
In fact, the purpose of LEO is to gather opinions! Our members have diverse backgrounds and experiences, which influence the way they see the world.
The Love, Hate, Rate feature in LEO is another way to share your opinion with us about absolutely anything you want! Tell us exactly what you think about products, services, brands, and more. Whether you love them or hate them, we want to know what YOU think of your local grocery store, cities you've visited, restaurants you've been to, concerts you've attended, and anything else that matters to you! We're listening.
If you'd like to share your opinion more publicly, feel free to leave us comments on our Facebook page, Instagram posts, or in the comments section of our blogs. We'd love to hear from you!
If you'd prefer to ask us something privately, you can contact support@legeropinion.com with any questions you have.
WHAT TOPICS DO YOU LOVE TO SHARE YOUR OPINION ABOUT? ARE THERE ANY TOPICS YOU AVOID SHARING YOUR OPINION ABOUT AT ALL COSTS? TELL US IN THE COMMENTS BELOW!
Interested in reading our other articles to learn more about LEO?
Check them out here!
This post is also available in: Français