FOR THE FIRST TIME EVER, LEO IS RUNNING A SPECIAL FESTIVAL OF POINTS PROMOTION!
Although November has its downsides (cold weather, we're looking at you), there are also upsides, like Black Friday sales and preparing for the holiday season.
To help kick off the holiday season, LEO is running a special promotion for the month of November! You already earn 1,000 LEO points every time someone you invite using your unique link completes their LEO registration. In November, we're sweetening the deal with our Festival of Points!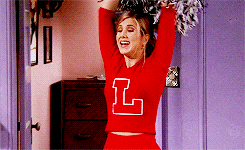 IF YOU RECRUIT NEW LEO MEMBERS IN NOVEMBER, YOU'LL EARN UP TO 15,000 BONUS POINTS!
In November, in addition to the 1,000 points you already earn for each new LEO member you recruit, you'll also earn bonus points depending on how many people you recruit!* The more people you recruit, the more bonus points you'll earn! Here are the four levels:
LEVEL 1: If you recruit 1 LEO member, you'll earn 500 bonus points
LEVEL 2: If you recruit between 2 and 4 LEO members, you'll earn 1,500 bonus points
LEVEL 3: If you recruit between 5 and 9 LEO members, you'll earn 5,000 bonus points
LEVEL 4: If you recruit 10 LEO members or more, you'll earn 15,000 bonus points
*In order to count toward your total, the person you invite must use your special invitation link to register on legeropinion.com, complete their profile, confirm their email address, and complete a LEO survey in November 2020.
HERE'S THE SCOOP ON THE FESTIVAL OF POINTS
This special promotion runs from November 1 to November 30, 2020.
All participants must comply with the Terms and Conditions of the LEO Affiliate Program.
All LEO members are eligible to participate, except authorized LEO affiliates and content creators who already have an existing partnership with LEO.
HOW TO PARTICIPATE
You can recruit new LEO members in one of two ways:
1. By sharing your affiliate link, which you can find HERE.
Partway down the page, under the How can I participate? heading, you will find a red button with a link in it (under Click to copy the link). This link is personalized for you to use. Click on the link to copy it and share it with anyone you like! You can share it on social media, through emails, or in text messages.
2. By using our Invite a Friend tool in the To Do Today section of your LEO account. This tool allows you to send an invitation email directly to your friends.
The more people you recruit, the more bonus points you'll earn. Your bonus points will be deposited into your LEO account in December.
HOW DO I TRACK MY SIGN-UPS?
To see a list of the people you've invited who have become active members of LEO, check the Your History page of your LEO account.
DO YOU HAVE ANY QUESTIONS?
Feel free to send us an email at support@legeropinion.com if you are having any difficulties. We're here to help!
This post is also available in: Français