When you go shopping, do you prefer going to the store, or…
…shopping online?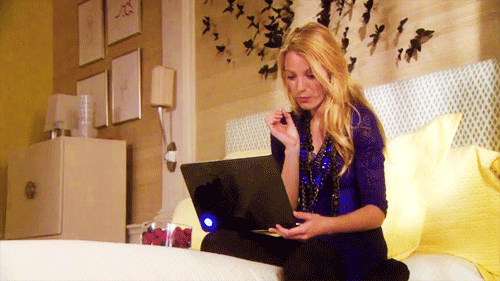 On LEO, we conduct all sorts of surveys about shopping. We might ask you about:
Your opinion of a certain store
Your satisfaction with various aspects of your shopping experience
The factors which influence whether or not you want to buy a certain product
The ease of your online shopping experience
And more!
Check your To Do Today page on LEO frequently to check whether you have any new surveys available!
You can also tell us about your shopping experience, whether in-person or online, on LEO using Love, Hate, Rate.
Don't forget to download the LEO app so that you can complete surveys or use Love, Hate, Rate anytime…and from ANYWHERE. 
It's just their opinion, but…
We partnered with several content creators and asked them to share their opinion on a topic of their choice. Three of them shared their opinion on a recent shopping experience or product!
Ivy (@primandpimp), who loves online shopping, let us know all about why Hudson's Bay is her go-to store.
Danielle (@tofoodies) told us all the reasons she loves her new IKEA bar cart.
Musemo (@misslionhunter) reviewed a sweater that she recently purchased at Uniqlo.
Do YOU have an opinion to share about a product you bought or a recent shopping experience?
If you have an opinion on a product you recently bought, or a recent shopping experience, why not share it with LEO using Love, Hate, Rate? Your opinion remains confidential, so feel free to share your unfiltered thoughts, whether they're positive or negative!
We can't wait to hear from you! 🙂
Not a LEO member yet?
That's okay! Sign up today by clicking here! If you sign up using one of the promo codes mentioned in any of the videos above when you register for the first time, you'll receive 2,000 LEO points, putting you one step closer to redeeming a reward! If you love shopping, the prepaid Visa gift card and the PayPal transfer are two great options.
Wanna know what the other content creators we partnered with had to say?
For their perspectives on coffee and coffee shops, read our article here.
For their perspectives on restaurants and dining, read our article here.
For their perspectives on the LEO app, read our article here.
DO YOU PREFER SHOPPING IN PERSON OR ONLINE? TELL US MORE IN THE COMMENTS SECTION BELOW!